Attorney Roger S. Elkind, Esq.
QUALIFICATIONS AND EXPERIENCE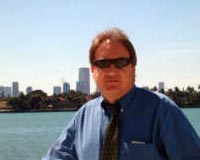 Mr. Elkind has been a member of the Florida Bar since 1988. He has been admitted to the legal jurisdictions of the:
Southern and Middle Districts of the Federal Court in Florida
Federal Eleventh Circuit Court of Appeals
US Supreme Court
Educational Background
J.D. Degree awarded in 1988 from the University of Miami School of Law
B.A. Degree awarded in 1985 from New York University
Mr. Elkind is a private attorney whose practice includes Criminal Law, DUI Law, and Civil Law, with a concentration on DUI and felony offenses, including misdemeanors, driving while license suspended, reckless driving, leaving the scene of an accident and traffic tickets. Mr. Elkind has over 29 years experience and has personally handled thousands of Criminal and DUI cases, including suspended licenses and other traffic offenses. He has also worked as the lead counsel in Jury Trials and over 3,000 Bench Trials.
With over 29 years experience, Mr. Elkind has also handled many Civil matters with excellent results. Some of the areas of law he has practiced in include personal injury, contract law, commercial litigation, construction lien law, stopping collections, asset protection, credit repair and foreclosure defense.